My sister, Jennifer Berlingieri, will be offering a series of 3 Saturday Creative Arts Therapy Workshops on 13 April, 11 May and 15 June. Each workshop will be different, so you can choose to attend just one or join for two or all three.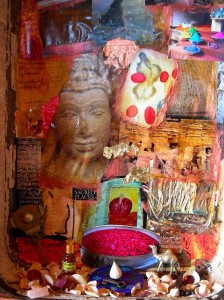 Workshops fill up fast, so if you'd like to attend, book in soon!
"This is an invitation to open up, go deeper, move further, find both your stillness and your dynamism, connect and create with precious hidden parts of yourself.
These empowering workshops will inspire you to explore drawing, painting, writing, movement, mindfulness, body awareness and more as tools for gaining inner knowledge and connecting to your creative self. These are ideal for anyone who wants to try out Creative Arts Therapy for the first time, or for those familiar with CAT who want to experience more. No previous arts experience required."