I'm a Certified Birth and Postnatal Doula based in Melbourne, Australia with additional training as a Spinning Babies® Certified Parent Educator, Childbirth Educator, Pregnancy and Postnatal Massage Therapist, Birth Hypnosis Instructor, Dancing for Birth™ Instructor and Babywearing Consultant.  I'm a graduate of the Australian Doula College and have completed a Certificate IV in Doula Support Services. I've had the privilege of supporting women through birth at home, in birth centres and in both public and private hospitals.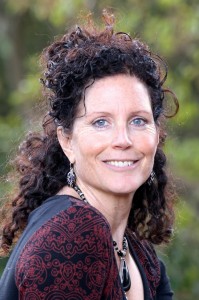 To complement my training described above, I've completed additional courses to support women in pregnancy and labour, including: active birth, acupressure, aromatherapy, homeopathy, optimal foetal positioning, pelvic dynamics, patients' rights in Victoria, rebozo work and VBAC preparation.  To support parents in the moments to weeks after birth, I've studied Ayurvedic and Western nutrition, breastfeeding initiation and support as well as infant development, attachment, settling and sleep.
I'm currently completing a year-long course with the Association of Pre and Perinatal Psychology and Health so that I can better support parents from pre-conception through the first year after birth to optimise their baby's physical and emotional well being.  In addition, I'm pleased to provide Trauma-Informed Care in all aspects of my work, bringing a sense of felt-safety to my clients.
I am well-versed in the physiology of birth and the emotional needs of a woman and her partner before, during and after labour. I also speak Spanish and bring a broad, multicultural perspective to my work based on my experience living and working in seven different countries.
Although I pursued my formal doula studies in 2012, my passion for supporting women's choice in birth began in 1999 when I was pregnant with my first child. The birth of my daughter in a New York City birth centre and, two years later, the birth of my son in a birth centre in Zurich, Switzerland allowed me to appreciate different cultural and legal contexts for birth. Since that time, I've advocated for and volunteered with different organisations in a variety of countries to improve maternity care and to promote and protect breastfeeding.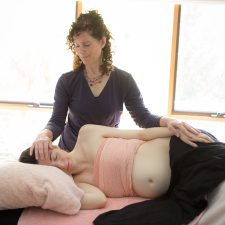 Originally from New York, I have professional experience in several disciplines and countries, first as a teacher of English as a Second Language in the US and in Madrid, Spain and later working in International Finance with a focus on Latin America. I believe my teaching background is of great assistance when explaining birth physiology, care options and other topics to my clients. My training and experience in business provide tools for researching and evaluating evidence-based maternity care and human rights issues in childbirth.
The name Sister Support has two meanings for me. Firstly, it's a tribute to my sister and the close bond we share. When she invited me to attend the birth of her son, my sister unknowingly set me on the path to my greatest vocation – serving birthing women. Secondly, the name highlights what I believe all birthing women deserve – the nurturing support of a caring woman – a sister.
Apart from all things birth related, I have a passion for foreign language and culture study, yoga and meditation, world music, children's literature and good coffee.
Professional Qualifications and Training
Birth and Postnatal Doula Training, Australian Doula College
Certificate IV in Doula Support Services
Spinning Babies® Certified Parent Educator
Pregnancy and Postnatal Massage Practitioner Training, Pregnancy Massage Australia
Childbirth Education Training, The Royal Women's Hospital, Melbourne
Birth Hypnosis Training, Opening for Life
Dancing for Birth™ Instructor Training
Babywearing Training, Die Trageschule, Dresden, Germany
Master of International Management (MIM), The American Graduate School of International Management
Master of Science (MS), Teaching English to Speakers of Other Languages, State University of New York at Albany
Bachelor of Arts (BA), Italian and Spanish, State University of New York at Albany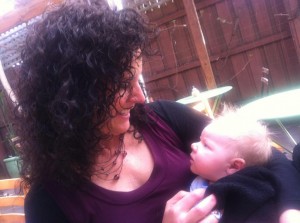 Professional Memberships
Australian Breastfeeding Association (ABA)
Australian Doula College (ADC)
Birth for Humankind (volunteer doula)
Childbirth and Parenting Educators of Australia Inc (CAPEA)
Coalition for Improving Maternity Services (CIMS)
Doula Network Australia Inc.
Doulas of North America (DONA) International
Homebirth Australia
International Institute for Complementary Therapists
Maternity Choices Australia
My Birth Philosophy
I believe birth is a transformative occurrence in a woman's life, a sacred rite of passage that deeply affects her on many levels. Our birth experiences stay with us for a lifetime and have a ripple effect on all our relationships; thus, it's essential to make birth as positive as possible. As a doula, my role is to help you identify what a positive birth looks like for you – by providing the latest, evidence-based information; by giving you unconditional support; and by helping you to access your inner wisdom. My role is not to speak for you but rather to help you find and nurture your own voice. By working together, we can create a safe and relaxed environment around birth, giving you confidence in your body and belief in yourself.
Click here to view the services I offer