Last year, I had the great honour and pleasure of joining a new, not-for-profit organisation called Birth for HumanKIND (BfH).  Although I'm not able to volunteer my doula services with BfH in 2015 (I'm overseas for the year – see my post 2015 – A Year Around the World), I do want to spread the word about the fabulous work they do.
Here's an excerpt from their website: "Birth for HumanKIND is a Melbourne-based not-for-profit organisation of volunteer doulas who provide quality support, education, and care for women in vulnerable, at-risk or otherwise disadvantaged circumstances during pregnancy, birth and after the baby comes.  In particular, we work with at-risk young women, and women from refugee and asylum seeker backgrounds who do not have adequate support or knowledge of the Australian maternal health system. Informed decisions, loving care and continuous support can help to reduce birth complications and support more positive birth outcomes for mothers and babies."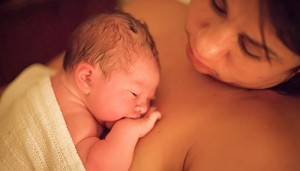 Pregnant women who fit the criteria can refer themselves to BfH or, alternatively, agencies/services can refer their clients.  If you think you or someone you know may be eligible for free, non-judgemental doula support from BfH, you can contact the organisation here.
If you're based in Melbourne and would like information about volunteering with BfH you can find more information here.  If you don't have time to volunteer but would still like to help, donations are gratefully accepted and will help BfH provide support to the most vulnerable pregnant women and families in Melbourne.  At the very least, please Like their Facebook page to stay abreast of BfH's activities in the community and spread the word!