If Yoni Mapping Therapy is a new concept for you, then I'd like to introduce you to Freya Graf, a qualified practitioner of this sacred work.  As Freya explains below, Yoni Mapping Therapy offers significant benefits for all women, though it is an especially powerful healing modality for those preparing for or recovering from birth.  For readers of the Sister Support Doula blog, Freya is generously offering a 15% discount on an initial session.  Simply enter the code SS15 when booking here.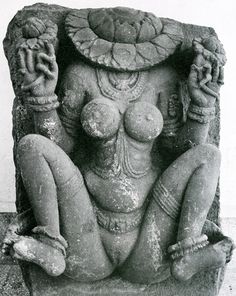 Freya says "'Yoni' is a Sanskrit word that refers to the vagina and translates to "the source of all life/divine passage/sacred space". It is the place of origin, of birth, of life.
What an incredible pleasure it is, then, to work with women and their powerful yonis in such an intimate and special way. To hold space for a woman to heal her relationship with this mysterious place in her body and to educate her on her pleasure anatomy in a way that we all miss out on in school.
I often marvel at how lucky I am to be able to help women in this unique way and to have such a rewarding occupation!
But, to get down to the nitty gritty…
What is Yoni Mapping Therapy?
Yoni Mapping Therapy (YMT) involves talk therapy, coaching, education, embodied learning, nurturing and respectful bodywork, external and internal vaginal massage, pelvic and abdominal work and vaginal mapping.  It is a holistic healing modality that is accredited and recognised as an alternative therapy with the International Institute for Complimentary Therapists.
Each session is 3 hours long and involves a combination of verbal communication and physical bodywork. These long sessions are important in order to ease into such a deep and intimate process that requires trust, surrender and relaxation before a woman's yoni is even approached.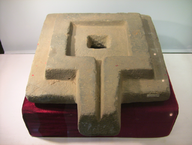 In YMT, we discuss where a woman is at with her body/sexuality; why she may have come for the session/her intention; homeplay exercises that she can take with her to continue her own healing journey and growth; information about her body or practices that may be helpful to her and empower her in areas where she'd like some assistance.  We thoroughly pre-frame the bodywork, explaining what will happen during the session so that she is prepared and ready to receive from an informed and empowered place.
A full body massage is essential to warm up and relax the whole body before we move towards the pelvic and yoni massage, and the woman is always asked for permission before yoni touch is introduced.  In sessions, everything is welcome and accepted without judgment, and a woman is encouraged to be as expressive and free as she needs to be to get the most out of a session.
What are the benefits of YMT?
There are many reasons why pregnant and postnatal women, in particular, can benefit from this modality, though all women can find YMT extremely helpful in a number of ways.
Women may come for a session because they wish to:
release tension in muscles, ligaments and tendons within the pelvis to ready them for birth
prepare the pelvic floor for birth
vision their baby's birth and emotionally prepare for the magical experience ahead
connect with their womb and baby
heal emotionally from past trauma
be more empowered and in control of their body
bring fresh blood flow and awareness to soft tissue within the pelvic floor
feel more connected to their bodies, pelvic region and yonis
release shame or guilt in relation to their sexuality and natural sensuality
let go of physical muscle tension in the pelvis and whole body
heal and regain a healthy pelvic floor after childbirth
release and heal from sexual or medical trauma
work through birth trauma
check how pelvic floor muscles are engaging
tone and increase articulation of internal muscles
rehabilitate pelvic floor muscles and assist prolapse
remediate scar tissue
increase sensitivity internally for more orgasmic sensation and pleasure potential
feel sensations and a level of connection they've never felt before
The potential benefits are numerous, but something I can never go past is the hugely healing and rare experience of actually being touched and explored – in this usually private and almost exclusively 'sexual' area – with a completely non-goal oriented approach, with no expectations, nothing needed in return, and no particular response required.
To be lovingly and gently given a guided tour of their inner landscape in a non-sexual, nurturing and educational way is not something most women have ever experienced, and this in itself can be extremely powerful for the woman receiving.
This, combined with the physical benefits of giving specialised attention to this area in preparation for childbirth, or to assist the healing process after childbirth, is why I love offering this work so much!"
To read more about what Freya offers head here.   To learn more about YMT and access related content that is posted regularly, check out the official Yoni Mapping Therapy site or Facebook page.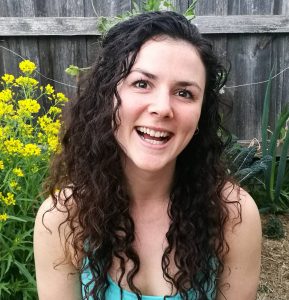 Freya Graf is a Melbourne-based Yoni Mapping Therapist with a passion for holistic health, well-being and personal development.  With a background of study in yoni massage, facilitation, childcare, yoga teaching, tantric bodywork and sacred sexuality, Freya has established her Yoni Mapping Therapy practice in Melbourne's inner suburbs (to her immense excitement!).
Freya has trained with the likes of Bonnie Bliss – the creator of YMT – and Jenny Blyth of Birthwork on her journey to becoming a Yoni Mapping Therapist.  Freya has a deep understanding and respect for what it is to be a woman and is continually amazed and filled with gratitude for her opportunity to work with women in such a special and important way.